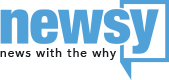 kshb.com
National News Partner
Trump Calls Guam Amid North Korea Tensions, Says: 'You Are Safe'
President Donald Trump reassured the governor of Guam, Eddie Calvo, on Saturday that Guam is safe. The commander-in-chief called amid escalating tensions between the U.S. and North Korea.
"We are with you 1,000 percent. You are safe. We are with you 1,000 percent — and I wanted to call you and say hello," Trump said.
Among other threats, North Korea has said it's considering plans to launch a ballistic missile attack near the U.S. territory.
Guam is located near several major military powers, including China, Japan, the Philippines and the Koreas. It's also home to a U.S. military base — so it makes sense that the island is getting attention from Kim Jong-un.
We don't know if or when an attack from the North would happen, but Guam's government is ensuring its people are prepared in case of a threat.
SEE MORE: North Korea's Neighbors — Not Just Guam — Are Used To Threats
Officials sent out a two-page fact sheet Friday detailing what people should do in case of an attack.
Gov. Calvo said President Trump's remarks, as well as support from the U.S. military, give him a "great deal of comfort."
During the phone call, Trump also noted he thinks Guam's tourism will increase "tenfold" in light of the situation.
---
Trending stories at Newsy.com