KANSAS CITY, Mo. — Parents know the struggle of finding child care, especially in a program that offers an educational component during a critically important time of development.
In the Kansas City area, parents looking for early-childhood education for children ages 0-5 face a "system in crisis."
A nonprofit studying the issue discovered only about half of the 145,000 children in the five largest metro counties have a spot at an early-childhood education facility in their county.
KSHB 41 is taking the topic 360, giving a platform to:

Parents
A facility director
A former leader who's proposed solutions in the past
IFF, the agency researching the issue and solutions
Parents
Amanda Quick is a planner. She's also the mother of two young boys.
"As soon as I knew I was pregnant, I knew I needed to get a place because I've heard it takes a while," she said.
Both of her sons attend Willow Woods Learning Center in Platte City, Missouri. The facility has a waiting list with about 80 names.
An IFF report titled "No Small Thing: Addressing Systemic Inequities in Early Childhood Education" found Platte County has the worst ratio of early-childhood education spots available compared to the number of children seeking a spot. The data compared Platte County to Jackson, Clay, Johnson and Wyandotte counties.
Aside from finding a spot, families have to pay for services. Missouri and Kansas offer subsidies to help facilities cover costs when families can't pay.
Missouri Gov. Mike Parson is one signature away from dedicating tens of millions more dollars to subsidies and pre-K programs. Kansas' governor signed a bill providing $20 million more to the state's early-childhood education system this year.
"Their development, giving them something to do during the day and being around other kids, it's really important for all of us," said Dominick Ward, whose two sons attend Emmanuel Family and Child Development Center in Kansas City, Missouri.
Facility director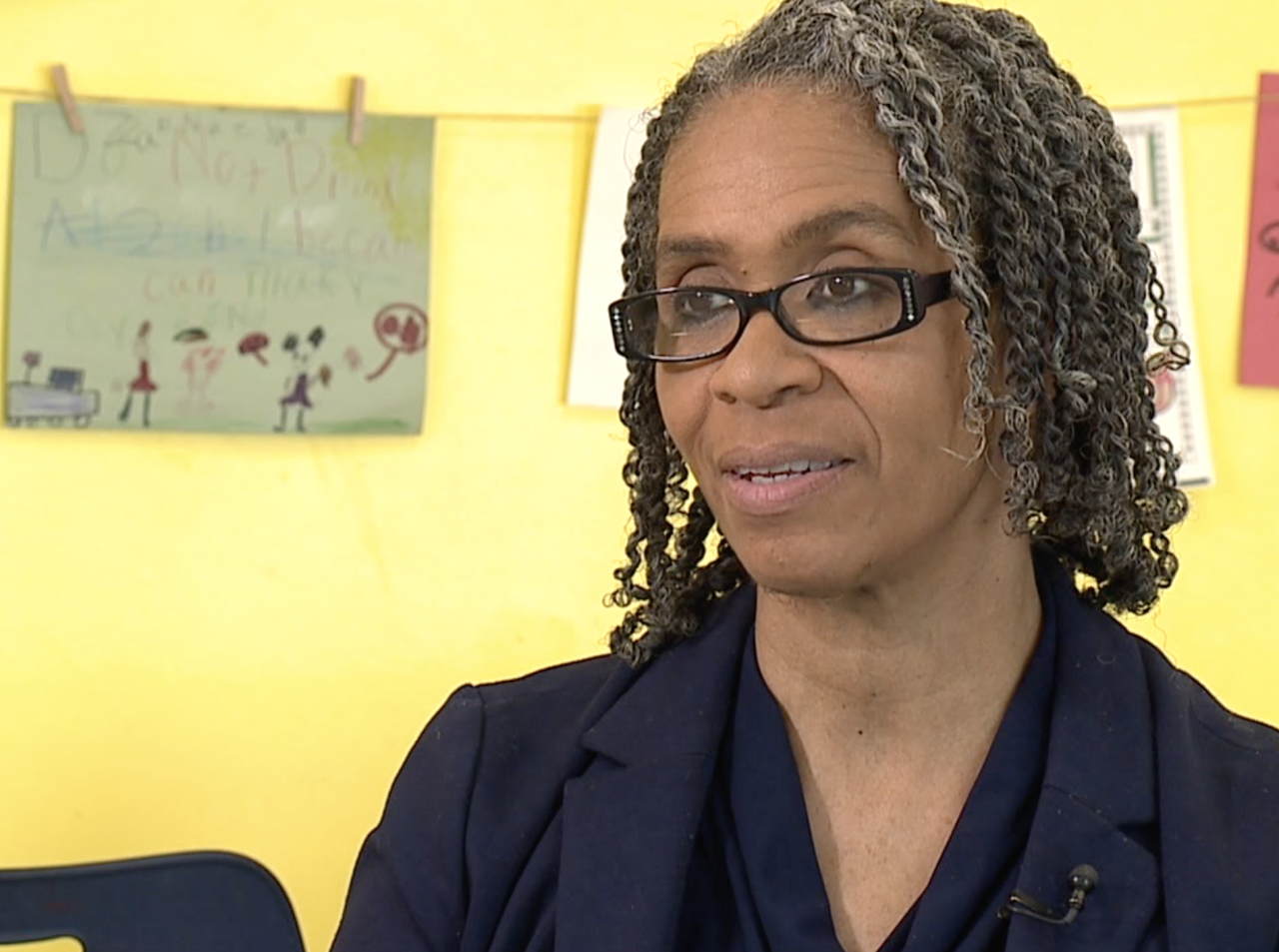 Deborah Mann operates Emmanuel Family and Child Development Center.
"It's amazing because you realize you are impacting these children's lives," she said with a smile.
Mann has a waiting list of parents hoping to enroll their children at her facility. She said the COVID-19 pandemic forced some facilities to close, which created more demand and less supply for early-childhood education access.
Finding more teachers would allow Mann to enroll more students. But teachers across the industry are underpaid, which means not many people seek a career in the field.
"It's the most important work, but you don't get paid what you really deserve," Mann admitted.
Emmanuel Family and Child Development Center is a nonprofit. It raises money, applies for grants and accepts donations to help pay teachers more and cover expenses because Mann says Missouri's current subsidy program does not cover the true costs of care.
Former Mayor Sly James
When Sly James was mayor of Kansas City, Missouri, he proposed a sales tax increase to provide high-quality pre-K for every 4-year-old child in the city. Voters denied the idea in 2019.
"If we don't do something about it, then we're just going to continue to make the same stupid mistakes we continue to make," James said in 2023.
James said IFF's report labeling the system as being "in crisis" does not surprise him. He agrees with many of the suggestions from the report like creating a centralized support office for early-childhood education centers and investing in workforce development programs.
"The idea we have to somehow buy into is that a) every child is important regardless of whether or not they've got your last name," James said. "And b) that they're not just important to their families, they're important to this country because those are our future workers."
IFF
Stephen Westbrooks is the executive director of IFF's southern region. The nonprofit helps strengthen other nonprofits through research, real estate and lending.
This May, IFF released a study profiling obstacles to the early-childhood education industry around Kansas City.
"I'm surprised we muddled along for this long," Westbrooks said after reviewing the results.
The report also outlines several recommendations and potential solutions, such as:

Make more families eligible for help from the state to pay for child care.
Increase pay for providers and teachers as well as provide them with benefits.
Promote universal pre-K.
Coordinate efforts of organizations working within the industry.
Westbrooks said he's seen similar strategies make a positive impact in other metropolitan areas like St. Louis.
"I've seen that real action can be taken that leverages the data, that leverages the findings," he said. "I have a lot of hope."
—
As part of KSHB 41 News' commitment to providing context and depth in our reporting, we're excited to share our latest project, which we're calling 360. This project takes stories and topics that our communities are talking about and explores different perspectives on the issue. You can be a part of the process by e-mailing your ideas and thoughts to us at 360@kshb.com.