KANSAS CITY, Mo. — Saturday's thunderstorms impacted a lot of people's weekend fun, including at the Plaza Art Fair.
"I haven't been at a show with weather quite as stormy as it was this morning, before," said Megan Leong, a painter from Independence.
For artists, an art fair is unpredictable, similar to the weather.
"There was thunder, lighting," Leong said, recalling Saturday morning's storms. "We saw Brush Creek, the water rising up by the sidewalk."
Leong had to be on her toes the rest of the day, with storm chances ranging, making sure her work was zipped up and out of harm's way.
"It's been a little bit slower than last year's Saturday for me so far, probably because we were closed up for a few hours this morning," Leong said.
Other artists were feeling the same way.
"This doesn't feel like the regular Saturday crowd to me," said sculpture artist Cathy Broski.
She saw fewer people in her tent.
"This morning, there was quite a crowd and then they just disappeared completely," Cathy said.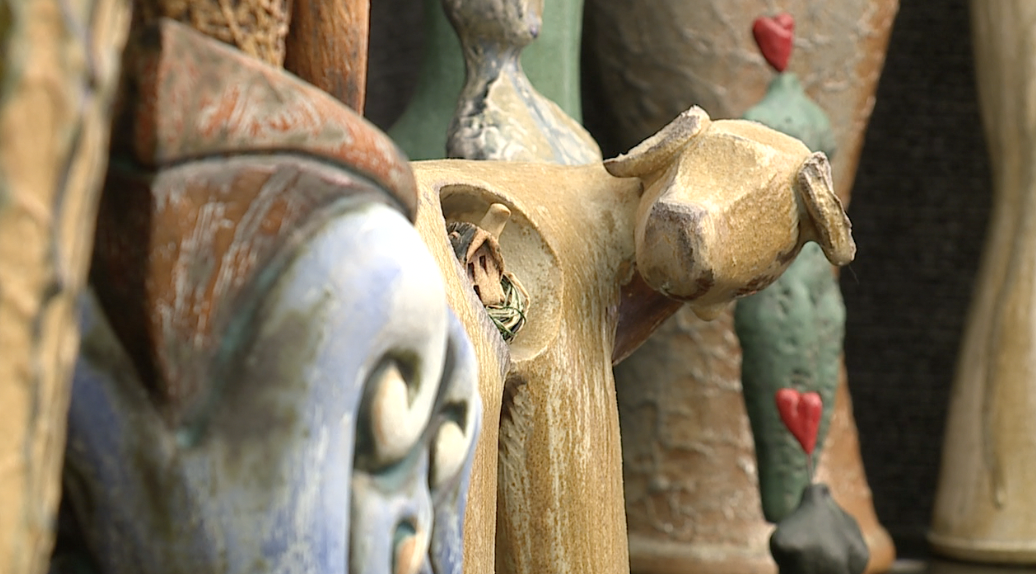 It's her 25th year at the Plaza Art Fair, so she's no amateur when it comes to wet weather and rough winds.
"It's from the very start, thinking about that kind of thing," Cathy said. "I have hard sided walls. I pull them in just a tiny bit, that way when this tent really starts to shake, it doesn't shake my work, because my work can break at any moment."
But as the sun came out, the crowd grew, with lots of umbrellas in sight.
"We're gonna Uber if it does start pouring down," said fair-goer Alexis Moore.
"We were definitely delayed in getting out," said another patron, Scott Thraen. "We were planning to come earlier, but there's been a few storms coming through."
But they still made it out, like many others. Plus, these artists know that a little rain, won't make the weekend a wash.
"People want to be here, so I think they're trying to do what they have to do to make it here still," Leong said.
The Plaza Art Fair continues on Sunday, Sept. 23 from 11 a.m. to 5 p.m.
—