KANSAS CITY, Mo — One of the oldest African American youth choir groups in the Kansas City region will be center field at GEHA Field at Arrowhead Stadium singing the Black National Anthem for the Chiefs home opener on Sept. 7.
Mia Ramsey, the executive director for the Kansas City Boys and Girls Choir, let KSHB 41 have an exclusive look at one of their last rehearsals before the big day.
She exhaled for a few seconds before sharing the exciting news: "The KC Boys Choir and KC Girls Choir have the privilege of singing 'Lift Every Voice and Sing' for the Chiefs home opener on Sept. 7."
Her daughter, Sydney Ramsey, had the same reaction.
After a long exhale, she said: "My heart is racing thinking about it."
You'd think the KC Boys and Girls Choirs would be used to breathing, but with an opportunity of a lifetime, they are still trying to catch their breath.
"Surreal," said Sydney Ramsey, a member of the KC Girls Choir. "That's the only word."
'Lift Every Voice and Sing' was just a warm-up song for the choir a week ago.
VOICE FOR EVERYONE | Share your voice with KSHB 41's Alyssa Jackson
"Every Monday and Tuesday we're here," Mia Ramsey said. "We always rehearse these songs."
Now, their performance will be for millions of people, both watching at the stadium and on national television.
Shyln Collier said if she could rate how ready she is on a scale of one to ten, it would be 100.
"Earlier this year, I was like what if we get to sing for the Chiefs?" she said. "I kinda predicted this ya know."
They won't be in their rehearsal room at the Robert J. Mohart Center too many more times before all eyes are on them.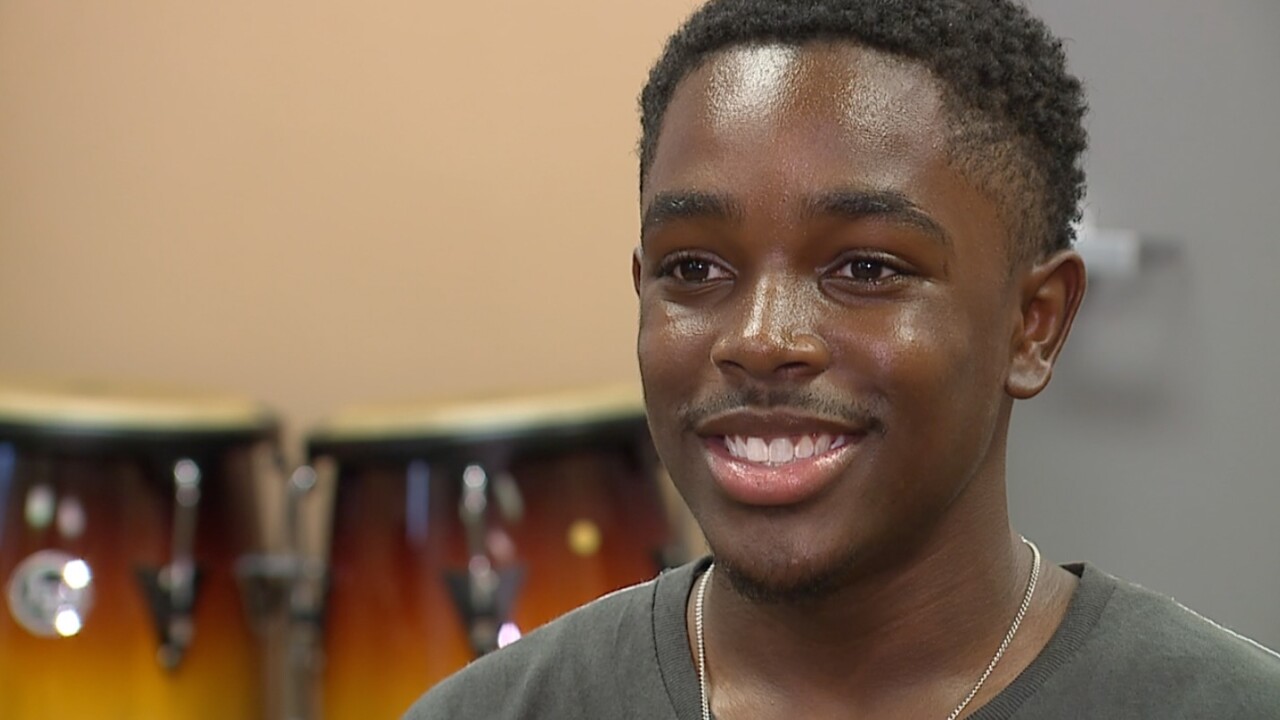 Cameron Ritchie, tenor for the choir, said they have the song "down packed."
"It's very big; I'm going to brag about it, too," he said. "It's probably the biggest thing we've ever done."
The students know practice doesn't have to make perfect, but they still need to remember to breathe.
"First of all, I'm praying we don't all pass out," Ramsey said. "Like Lift — I'm out."
There is a responsibility that's not lost on them.
"Having that song sung gives us an opportunity to say to our ancestors, to say to our generations past present and future — we're still here and holding it down," Mia Ramsey said. "They could've told us to sing a tisk and a tasket and we'd make it soulful."
Ritchie also said the choirs are excited to showcase the importance of the song.
"It shows Black people can do anything, anything in the world," Ritchie said. "That song will be powerful."
Their choir director is teaching them how to be excellent wherever they are and that the size of the room or field doesn't matter.
"I told them, you gotta show up every time. Be present every time. 25 million or 22 people — be present every time so no one feels like they're shorted," Ramsey said. "We don't wait for the big stage to be big. We're big in the rehearsal halls, singing hangin' around outside. We're big everywhere. Just take up the space."
—