KANSAS CITY, Mo. — A new Kansas City, Missouri, City Council will be seated later this year and Mayor Quinton Lucas also is up for re-election.
Voters will head to the polls Tuesday for a primary election, which will narrow the field in several races to the top two candidates.
The new city council, a 13-member group led by the mayor that sets policy for the city, will shepherd the city through the Kansas City Royals' move from the Truman Sports Complex, the 2026 FIFA World Cup, and be tasked with finding solutions to increasing violent crime and the need for more affordable housing among other major events and issues.
All KCMO voters will weigh in on the mayoral and at-large council seats.
After the 2020 Census, new districts also have been drawn for the six in-district seats.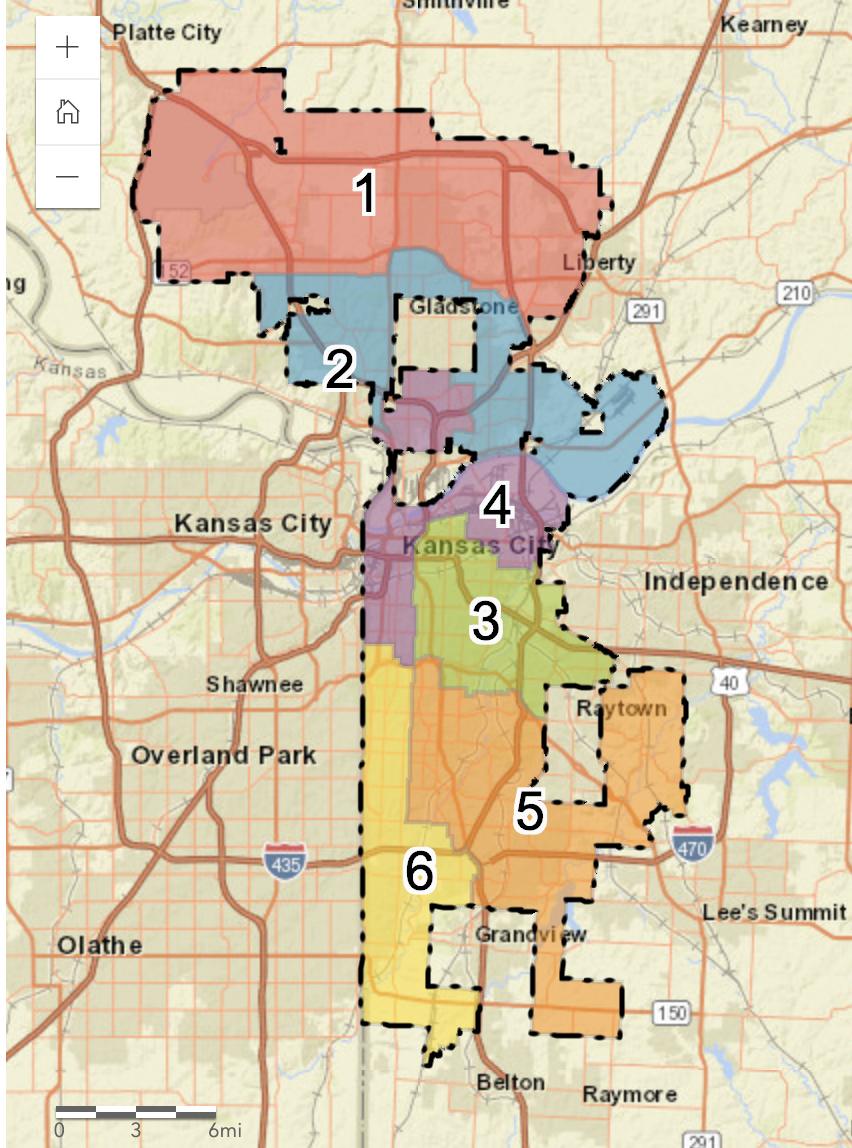 Half of the current city council, which will remain in place until the new council is seated in August, is term-limited and cannot run again.
Newcomers will replace Lee Barnes Jr. (5th District At-Large), Dan Fowler (2nd District), Heather Hall (1st District), Teresa Loar (2nd District At-Large), Kevin McManus (6th District) and Katheryn Shields (4th District At-Large).
Here are the candidates who are running, including the KSHB 41 News candidate questionnaires for each race and links to the candidates' campaign pages:
MAYOR
Quinton Lucas and Clay Chastain
1ST DISTRICT AT-LARGE
Read the candidate questionnaire
Pam Mason, Kevin O'Neill (incumbent) and Ronda Smith
2ND DISTRICT AT-LARGE
Read the candidate questionnaire
Lindsay French, Jenay Manley and Mickey Younghanz
3RD DISTRICT AT-LARGE
Read the candidate questionnaire
Brandon Ellington (incumbent) and Melissa Patterson Hazley
4TH DISTRICT AT-LARGE
Read the candidate questionnaire
Jess Blubaugh, Grace Cabrera, John DiCapo, Crispin Rea and Justin M. Short
5TH DISTRICT AT-LARGE
Read the candidate questionnaire
Theresa Cass Galvin, Darrell Curls and Michael Kelley
6TH DISTRICT AT-LARGE
Read the candidate questionnaire
Andrea Bough (incumbent), Mary Nestel and Jill Sasse
1ST DISTRICT
Read the candidate questionnaire
Chris Gahagan and Nathan Willett
2ND DISTRICT
Read the candidate questionnaire
3RD DISTRICT
Read the candidate questionnaire
Sheri Hall and Melissa Robinson (incumbent)
4TH DISTRICT
Read the candidate questionnaire
Eric Bunch (incumbent), Crissy Dastrup and Henry Rizzo
5TH DISTRICT (1)
Ryana Parks-Shaw
6TH DISTRICT (5)
Read the candidate questionnaire
Cecelia Carter, Johnathan Duncan, Tiffany Moore, Michael Schuckman and Dan T. Tarwater III
—