KANSAS CITY, Mo. — You can bet your bottom dollar that going to an out-of-network ATM will break the bank at a record rate.
A new survey from Bankrate looked at fees in 25 major cities and found the average total cost at ATMs is $4.72.
That figure includes a fee from your bank for using an out-of-network machine plus the surcharge you pay for using the ATM, which is included on the screen before withdrawal. Surcharges are also up this year to an average of $3.09.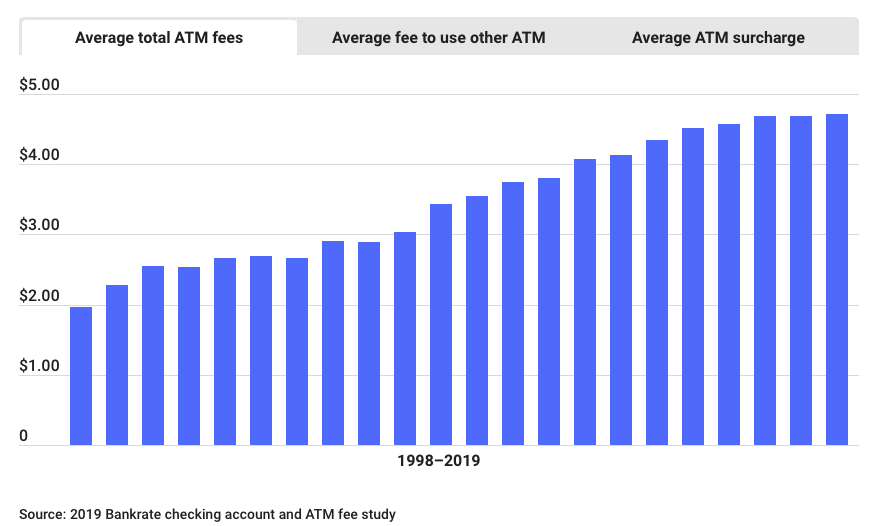 Bankrate's analysis found an average total cost of $4.58 in Kansas City, which earned it the No. 15 spot on the list.
Houston came in on top with an average at the ATM of $5.58.
Experts say the rising costs can be attributed to people choosing cards over cash.
"There's a risk that going forward we start to see fees of all kind — ATM fees, overdraft fees and account maintenance fees — go up at an even faster pace because with interest rates falling, bank interest margins are under pressure once again," Bankrate Chief Financial Analyst Greg McBride told NBC Nightly News.
That should provide even more incentive to cash out at your own bank's ATM.