KANSAS CITY, Mo. — The Grandview community is mourning after losing one of their own. On Saturday, Amauri Hughes' family and friends honored her life at a vigil, filled with candles and pink balloons.
VOICE FOR EVERYONE | Share your voice with KSHB 41's Caroline Hogan
Those balloons filled the sky, one for every person who knew and cared for Hughes.
"Always had a smile on her face," said Aumari Thomas, one of Amauri's classmates. "I've never seen her frown."
On Sunday, Nov. 12, Grandview police went to the 6100 block of East 127th Street and found Hughes dead.
Tyheem V. Anderson, 19, is charged with first-degree assault, armed criminal action and kidnapping in connection to her death.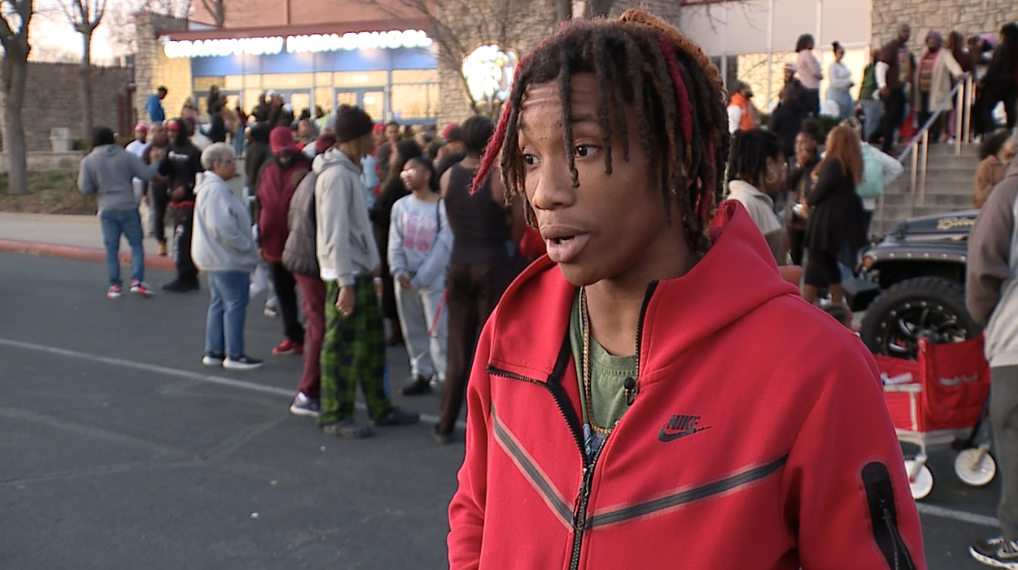 "Just to see that one of our people that was in our grade, one of our family members ... it's kinda tough to see that they gone like that," Thomas said.
Hughes was a senior at Grandview High School, where the vigil was held tonight. Her classmates are still processing what happened. Thomas said he's still numb.
"Every time I step in the building, every time I step in the room, it's like it's a void that's there, and I can just feel some type of emptiness, some void that's missing," Thomas said.
At the vigil, there were prayers and singing, and stories were shared.
"It just saddens my heart that my family and other families like us have gone through such an emotional roller coaster when it comes to the death of a child," said Delbert Hughes, Amauri's great uncle.
It comes at a time when Kansas City is seeing heightened violence, especially among teens.
"The violence got to stop, it's too much," said Roxanne Terrill, Amauri's cousin. "Stop it, stop it now. It's too much, it's been too much for too long, and it's gotta stop. It's gotta stop."
Family members and classmates exchanged hugs at the vigil. Terrill mentioned it's comforting to see how much Amauri meant to so many.
"She was the light," Terrill said. "To know that my little cousin, in the little time of her life, touched so many people at 17 years old."
When they see the pink balloons, they can always think of Amauri.
"We miss you," said Thomas. "I hope that you in a better place and that the pain and suffering is gone, yeah. I love you, Amauri."
—